Kris Kringle is switching career gears this holiday season. Tired of just spreading holiday cheer, he's reconverted into 'Bad Santa', bringing complete and utter trouble to San Antonio this holiday season. Wicked surprises, naughty performances, booze-filled stockings… Bad Santa will be filling the halls with booze and holly, and you don't want to miss out! 
🎅 Naughty or nice, you're going to love Bad Santa's Cocktail Experience in San Antonio!
Ho ho ho! Bad Santa will be stopping by The Spire Theater this holiday season, bringing with him all of his newest creations. Since last year, Kris Kingle has decided to pursue his dream of opening a bar, and he's finally ready to share his concoctions with us — with a touch of risqué flair. 
Bad Santa's friends will be entertaining you with performances and songs as you delight in a 4-part cocktail journey that smells of cinnamon, eggnog, peppermint, and mulled everything. 
Before he gets back to the North Pole once December's over, Bad Santa wants to join him on this delightfully naughty adventure. And trust us, you won't find anything quite like his cocktail experience in the entire city. 'Tis the season to be naughty!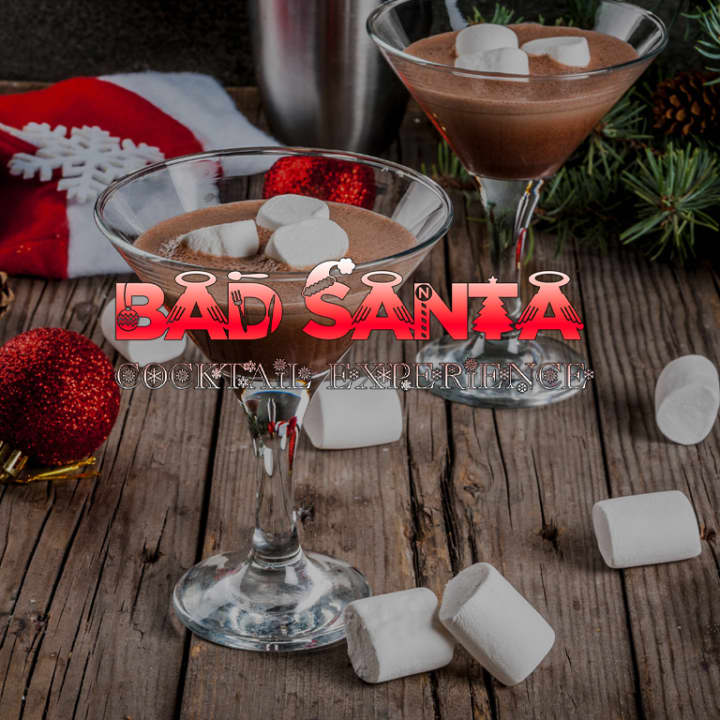 Bad Santa Cocktail Experience
---